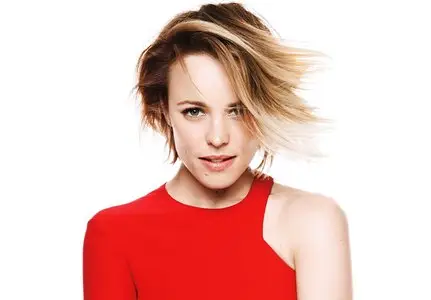 Rachel McAdams - Jan Welters Photoshoot
6 jpg | up to 1365*2048 | 6.92 Mb
Rachel Anne McAdams
(born November 17, 1978) is a Canadian actress. After graduating from a four-year theatre program at York University in 2001, she initially worked in Canadian television and film productions such as the drama film
Perfect Pie
(2002) (for which she received a Genie Award nomination), the comedy film
My Name Is Tanino
(2002), and the comedy mini-series
Slings and Arrows
as Kate McNeil (for which she won a Gemini Award). In 2002, she made her Hollywood film debut in the comedy
The Hot Chick
. McAdams found fame in 2004, co-starring in the comedy
Mean Girls
and the romantic drama
The Notebook
. In 2005, she co-starred in the romantic comedy
Wedding Crashers
, the psychological thriller
Red Eye
, and the family comedy-drama
The Family Stone
. She was hailed by the media as Hollywood's new "it girl", and received a BAFTA nomination for Best Rising Star.
McAdams withdrew from the public eye from 2006 to 2007. She made a low-key return to work in 2008, co-starring in two limited release films that were the film noir
Married Life
and the road trip comedy-drama
The Lucky Ones
. She returned to prominence in 2009 and co-starred in the political thriller
State of Play
, the science-fiction romantic drama
The Time Traveler's Wife
, and the mystery/action-adventure film
Sherlock Holmes
. In 2010, McAdams co-starred in the comedy
Morning Glory
, that was billed as her first star vehicle. In 2011, she co-starred in Woody Allen's fantasy romantic comedy
Midnight in Paris
and reprised her role in the mystery/action-adventure sequel
Sherlock Holmes: A Game of Shadows
. In 2012, she co-starred in the romantic drama
The Vow
. In 2013, McAdams co-starred in the romantic drama
To the Wonder
, the erotic thriller
Passion
and the romantic comedy-drama
About Time
. In 2014, she co-starred the espionage thriller
A Most Wanted Man
, and still awaiting release include Wim Wenders's drama
Every Thing Will Be Fine
and Cameron Crowe's romantic comedy
Aloha
.