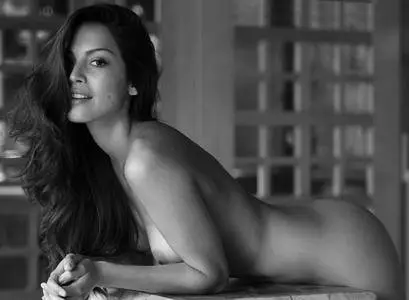 Raquel Pomplun - Jay Ablah Photoshoot
10 jpg | up to 2640*3300 | 5.36 MB
Raquel Pomplun
(born October 24, 1987) is a model and actress and the Playboy Playmate of the Month for April 2012 and 2013 Playmate of the Year. She was the first Mexican-American to earn the title of Playmate of the Year. Her centerfold was photographed by
Arny Freytag
.
Pomplun has also had roles in movies and television series as well as appearances on various shows. She is the host of the martial arts series
Rockin' Rounds
and has appeared on episodes of
Mockpocalypse
and
Agents of Shield
. Her movie appearances include the 2014
Mark Wahlberg
crime drama
The Gambler
and the 2016 horror movie
Muck
with fellow Playmate
Jaclyn Swedberg
.
Pomplun spent part of her childhood in Tijuana before moving to Chula Vista after middle school. She later attended Bonita Vista High School. Pomplun has trained as a classical ballet dancer and studied biochemistry at Southwestern College.