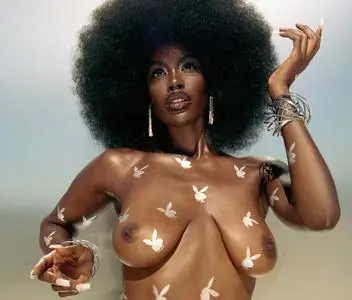 Tanerélle - Playboy Playmate December 2020
60 jpg | up to 1280*1793 | 17.62 MB
"As far back as I can remember, I knew I would become a storyteller,"
says December 2020 Playmate,
Tanerélle
. A musician, actress, and model from Atlanta, Georgia, Tanerélle is passionate, spiritual, and talented, among many other things.
"My music is unfixed on the spectrum of genre. The fluidity allows listeners to dig deeper into themselves,"
she begins.
"Growing up an only child, I spent a lot of time alone, and the arts were my means of escape."
Tanerélle started writing songs at the age of eight, but it wasn't until friends encouraged her to record and put out a song, where her music began to get attention. Since then, her music has been featured in shows like
"She's Gotta Have It"
and
"Insecure"
.
"As challenging as it is to be an independent artist, it's incredibly rewarding to see my audience connect with my work,"
she says. Tanerélle is dedicated to make her mark on the world and break barriers society places on women who look like her.
"As a Black woman, there is a box built around me from birth. I want my work to knock down the walls of these boxes,"
she says.
"Being in Playboy gives voice to women who have a body like mine, and I'm saying, 'Hey girl, your curves are beautiful just as you are.'"