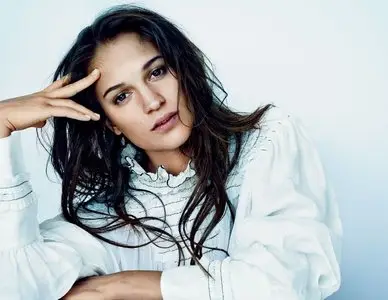 Marc Hom Photoshoot 2016 for People Magazine
4 jpg | up to 3076*2054 | 2.0 Mb
How would you like to remembered after all is said and done?
PEOPLE posed the question to several Oscar nominees as part of this year's portfolio series saluting the great female performances of 2015.
Fellow Supporting Actress nominee
Rachel McAdams
(
Spotlight
) said,
"I would like to be remembered for kindness."
Best Actress contender
Brie Larson
(
Room
) has high aspirations.
"Well, my dream was always to have a stamp. I feel like people who have a stamp really did something,"
she said.
"They really did some acts of service."
Alicia Vikander
, up for Best Supporting Actress for
The Danish Girl
, said,
"That I was brave, that I dared to try new things. I think hopefully that will make it an interesting life to look back on. That you never really knew what turn I was going to take. I still love not knowing where I'm going to be in 10 years."
2008 Oscar-winner
Kate Winslet
, whose performance in
Steve Jobs
earned her a supporting nod this year, said,
"I would most like to be remembered as an actress who always played different roles. Who always tried something new. Who always pushed boundaries, challenged herself."