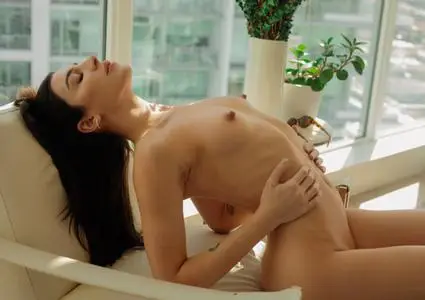 Xris Kovtos - Georgia Love Photoshoot 2021
30 jpg | 1826*2739 | 17.53 MB
Rise to new heights with newcomer
Xris Kovtos
, a model and fashion designer from Preveza, Greece. On location of a high-rise apartment overlooking Vancouver, Xris poses for the photographer,
Georgia Love
, as we get to know more about her.
"One of my best qualities is the ability to empathize with everyone I meet,"
says Xris.
"People don't realize this about me at first glance but easily open up to me once they talk to me."
Dressed in all-black lingerie, Xris is relatively new to modeling but totally in her element.