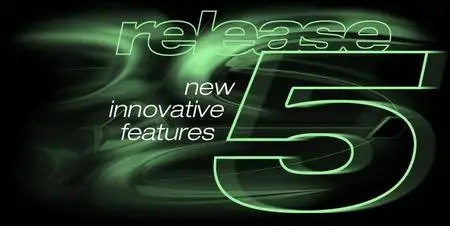 3D-Equalizer 3.0 R4 B8 (formidable film and television track software)3D Equalizer
specially designs for the three dimensional motion track. Through highly precise movement track computation function, as well as unique also compatible strong user contact surface, may cause the user from any solid racket film precisely to calculate and to reconstruct in the picture the three dimensional camera and the object primitive path. At present may directly the data feeds to the following three dimensional software package in: SOFTIMAGE, Alias|Wavefront, Discreet, Kinetix, Side Effects, Newtek and Kodak. The massive outputs filter, the fluctuation license function causes 3D Equalizer to become independent software, and can integrate assumes a post a later period work to flow in the environment, helps the user rapidly to obtain the investment repayment.
Except derives the function, the TCL contact surface and the 2D/3D curve derives the function, 3D-Equalizer PLE has all commercial edition function . The project document may save the special PLE document format only to be able to use 3DE/PLE to open. Normal 3DE also can induct 3DE/PLE. (Jin'gang movie also applies this software to carry on track)
3D Equalizer
is "The Lord of the Rings" manufactures track software which uses, the use is merely surpassed 20 above the permission, the cause is accurate and the stability to it. 3D-Equalizer is the match-moving expert's first choice without a doubt, under is Science-D-Visions Rolf Schneider produces in "The Lord of the Rings" in system some pictures. Smooth pocket-sized model photography (black front door and path). 3DE is used for to track the camera, not only has used the automatic tracking, moreover has used the manual tracking method which beforehand marks, then adds the background and the CG element.
Smooth, slow photography castle model, uses automatic and the manual tracking, increased the background, the prospect lawn and the digital smoke and fire.
The wheel track camera moves the photography prairie scene, Aragon, Gimli and the evil spirit soldier's confrontation lens photographs under the blue screen, uses the 3DE track through the inspection symbol, is perfect the CGI background, the digital evil spirit soldier army and the movie source material gathers together.
The camera moves (photographic elevator), soldier in mechanical place movement. 3DE except tracks the camera, but also must cordinate in the soldier hand the CG arrow, is like this very difficult to obtain knows in advance the data, merely uses several characteristic point to carry on the manual tracking (ingenious earlier period photography), advances the sky and the CG arrow.
Download Link:
http://www.oxyshare.com/get/67...3D.Equalizer.v3.R4.B8.rar.html
Download Flash Tutorials
http://www.3dequalizer.com/sdv...d_files/flash_tutorials.tar.gz