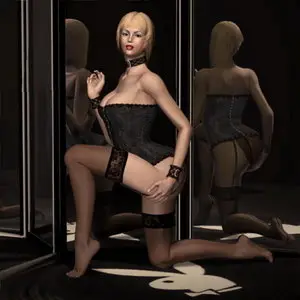 Bunny Set Scene | 5 Mb
The Bunny Set is a group of four props that form an intimate little pinup setting for your Poser renders.
The Bunny Set comes with these props:
!Curtain !Floor Mirror Panel Circle Rug
Everything comes as Poser Ready props that can be loaded from the side Category menu under the Props Category.
All of the prop's elements are completely modular and can be used separately or with other sets for maximum use and enjoyment.
Download: