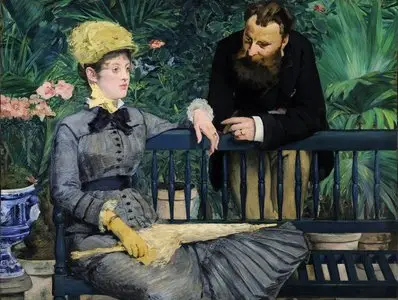 The Alte Nationalgalerie collection of paintings
90 jpg | up to 6000*4564 | 166.88 MB
The
Alte Nationalgalerie
(Old National Gallery) in Berlin is a gallery showing a collection of Neoclassical, Romantic, Biedermeier, Impressionist and early Modernist artwork, part of the Berlin National Gallery, which in turn is part of the Staatliche Museen zu Berlin. It is the original building of the National Gallery, whose holdings are now housed in several additional buildings. It is situated on Museum Island, a UNESCO-designated World Heritage Site.
The collection contains works of the Neoclassical and Romantic movements (by artists such as
Caspar David Friedrich, Karl Friedrich Schinkel
, and
Karl Blechen
), of the Biedermeier, French Impressionism (such as
Édouard Manet
and
Claude Monet
) and early Modernism (including
Adolph von Menzel, Max Liebermann
and
Lovis Corinth
). Among the most important exhibits are
Friedrich's Der Mönch am Meer
(The Monk by the Sea),
von Menzel's Eisenwalzwerk
(The Iron Rolling Mill) and sculptor
Johann Gottfried Schadow
's Prinzessinnengruppe, a double statue of princesses
Louise of Mecklenburg-Strelitz
and
Frederica of Prussia
. The Alte Nationalgalerie houses one of the largest collections of 19th-century sculptures and paintings in Germany.