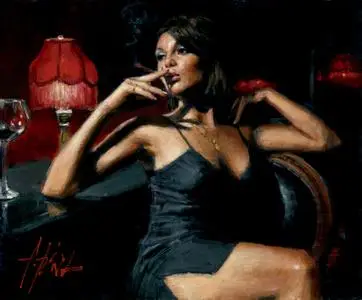 The Art of Fabian Perez
309 jpg | up to 1200*1200 | 91 MB
Fabian Perez
is an artist born in Buenos Aires Argentina. He left his hometown Campana, at the age of 20 and began to travel the world searching to develop his artistic talent inherited from his mother. Over the years he has explored many different paths in his search for greater self expression and artistic truth. He currently resides in Los Angeles. In 2009 Perez was named the official artist of the 10th annual Latin Grammy Awards. In 2010 Perez was selected to paint the 2010 Winter Olympics and 2012 Summer Olympics. In 2010 he was named the Official Artist of the Winter Olympic Games held in Vancouver, Canada. In 2011 he designed the trophy for the best player of the Soccer American Cup that took place in Argentina. It was given to Luis Suarez from Uruguay. That same year he collaborated with the Leo Messi Foundation in the creation of a portrait of Leo with the Argentina shirt. A copy of the painting was given to the Argentine Government.
He has achieved important artistic recognition internationally and his work is exhibited in exclusive galleries around the world. Fabian's art and style are unique; his art reflects passion, emotion and pure energy. He is the creator of a new style of painting that he has called Neo Emotionalism Neo Emotionalism, which is characterized by a dramatic narrative style and heady atmosphere. Each of his works has a fascinating and unusual setting based on his own personal history.
He has been commissioned to paint some of the most important and influential people in the world, including
Pope Francis
, and the President of Argentina.