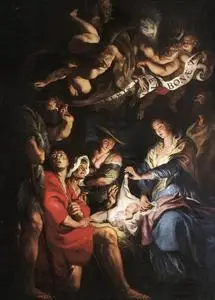 Peter Paul Rubens (June 28, 1577 – May 30, 1640)
Adoration_of_the_Shepherds
Images | Jpeg´s 1200*1300 HRes avg | 155 files | Rs 55 MB
Peter Paul Rubens
(June 28, 1577 – May 30, 1640) was the most popular and prolific Flemish and European painter of the 17th century. He was the proponent of an exuberant Baroque style which emphasized movement, colour, and sensuality.
Rubens was born in Siegen, Westphalia, to a successful Protestant lawyer who had fled Antwerp to escape religious persecution. In 1589, two years after his father's death, Rubens and his mother returned to Antwerp, where he had himself baptized a Catholic. Religion figured prominently in much of his later work. In Antwerp, his mother apprenticed Rubens to leading painters of the time like Adam Van Noort and Otto Venius.
As many of his paintings feature full-figured, voluptuous women, the word "Rubenesque" (meaning plump or fleshy, yet not "fat," and used exclusively to describe women) is derived from his last name.
Still, his art was much more diverse than this. He painted numerous portraits and self-portraits, religious paintings, as well as landscapes and historical pieces. He designed tapestries and houses.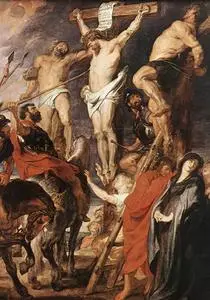 DOWNLOAD
Password:
www.AvaxHome.ru
more galleries at
here
or visit my
blog
c u ;-)