Luis Royo (born 1954)
Dreams Series
Images | Jpeg´s 1200*1200 HRes avg | 533 files | Rs 130 MB
Luis Royo (born 1954)
is a Spanish artist, known for his darkly sensual paintings of women and mechanical life forms. He has also recently started doing sculptures of some of his earlier art.
He was born in Olalla, a small town near Teruel, Spain. He has produced many paintings for his own books/exhibitions, and has also produced art for various other media: videogames, CD album covers, comic book covers, and Tarot cards.
He is most famous for his work doing illustrations of Julie Strain for the animated movie Heavy Metal.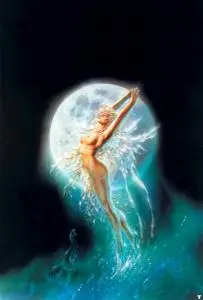 Published art books
Women
Malefic
Secrets
III Millennium
Dreams
Prohibited Book
Prohibited Book II
Prohibited Book III
Prohibited Sketchbook
Evolution
Conceptions
Conceptions II
Conceptions III
Visions
Fantastic Art
The Labyrinth Tarot
Subversive Beauty
Wild Sketches
DOWNLOAD part 1
DOWNLOAD part 2
Password (if needed):
www.AvaxHome.ru
more galleries at
here
or visit my
blog
cu :)