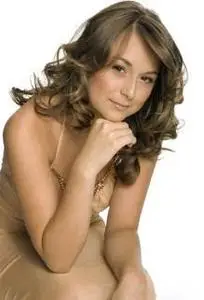 Alexa Vega Wallpapers
8 JPG | 1920 x 1200 | 1 Mb
Alexa Ellesse Vega (born August 27, 1988 in Miami, Florida) is an American actress. She was best known for portraying Carmen Cortez in the Spy Kids trilogy (2001-2003), as well as for a variety of television and film appearances, including her roles in Sleepover and Odd Girl Out.
Early life
Alexa Vega was born in Miami, Florida to a Colombian father and an American mother.[1] Her sisters are actresses Makenzie Vega and Krizia Vega. She has two half-sisters named Margaux Vega (b. December 25, 1981) and Greylin James (b. September 22, 2000), as well as a half-brother named Jet James (b. October 4, 2005). Vega lived in Florida until she was four years old when she moved with her family to California.
Career
Vega guest-starred in numerous television shows and films, including ER, Follow the Stars Home, and The Bernie Mac Show. She became known worldwide in 2001 with her role as Carmen Cortez in the Spy Kids trilogy. During the shooting of the three films, she performed most of her stunts, as well as recorded two songs for the soundtrack (Island of Dreams and Game Over). The first Spy Kids movie was a huge success, and subsequently two sequels, Spy Kids 2: The Island of Lost Dreams and Spy Kids 3-D: Game Over were filmed.
In 2003, Vega was named one of that year's hottest teen celebrities in Vanity Fair. In 2004, Vega finished filming two films: Sleepover and State's Evidence, and in the following year starred in a made-for-television drama entitled Odd Girl Out. She also filmed for another made-for-TV movie, Walkout. In June 2006, she finished filming The Beautiful Ordinary, scheduled to come out in 2007.
Personal life
Vega currently lives in Los Angeles with her mother, Gina Rue, stepfather Eric James, brother, and three sisters, including actresses Krizia Vega and Makenzie Vega, who had a role in the 2004 blockbuster Saw. She enjoys freshwater fishing, can speak Spanish fluently, and is an experienced gymnast.
Do you want see more quality graphics on my Blog