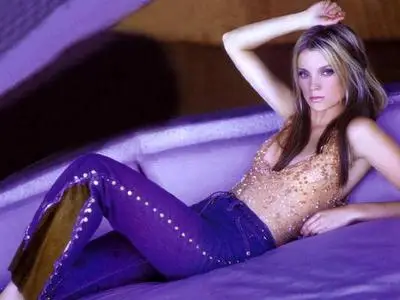 Amy L. Smart
14 JPG | 1200x1600, 1200x1920 | 3 Mb
Amy L. Smart (born March 26, 1976) is an American actress and former fashion model. Smart was born in Topanga, California to John Smart (a salesman) and Judy Carrington (who worked at the Getty Center in Los Angeles); she has a brother, Adam. Inspired by her friend Vinessa Shaw, Smart studied ballet for ten years and enrolled in acting classes when she was 16, but began her career as a fashion model, working in Italy, France, Mexico, and Tahiti. She modeled with Ali Larter in Milan.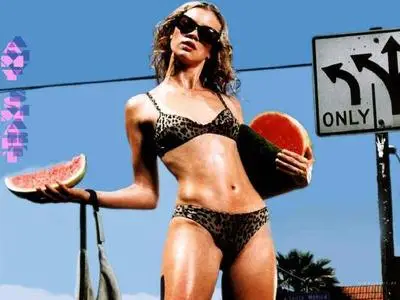 Career
Smart had a very minor role in the 1997 film Starship Troopers as the co-pilot for (and friend of) Carmen Ibanez (Denise Richards). In 1999, Smart played the girlfriend of a popular football player (played by James Van Der Beek) in the film Varsity Blues. Also, Smart appeared in the series Felicity, as a girlfriend of Scott Foley's character. She subsequently appeared in a number of films catering to a teenage audience, many of which were successful, including Road Trip (2000) and The Butterfly Effect (2004). In 2002, she was ranked #27 in Stuff magazine's "100 Sexiest Women in the World" and in 2004, she was nominated for "Best Kiss" at the MTV Movie Awards for her role in Starsky & Hutch.
In 2005, Smart co-starred with Ryan Reynolds in the romantic comedy film Just Friends, which had a total domestic box office gross of $32 million [1] and a total worldwide box office of $46.7 million.
She also had a small role in American sitcom Scrubs, playing the wife of a coma patient, and was nicknamed TCW (Tasty Coma Wife) by JD and his friends. JD has a short relationship with her following the death of her husband.
On September 1, 2006, Crank was released, in which she plays the girlfriend of the lead character, Chev (played by Jason Statham).
Smart was a regular cast member in the CBS television series Smith, which has been cancelled.
She also has voiced some of the characters in the series Robot Chicken, created by Seth Green.
Personal life
Smart was the speaker for the "Heal the Bay" organization; she has also worked with the Humane Society and the "Environmental Media Association", and was named one of "Organic Style" magazine's "Women with Organic Style" of 2004.
Smart is engaged to actor Brandon Williams, whom she has dated for ten years. She is a close friend of actress Ali Larter, with whom she appeared in the film Varsity Blues. She has two cats, Yogi and Nala.
Smart is friends with author and animal communicator Amelia Kinkade, and was acknowledged in Kinkade's second book, The Language of Miracles. Amy is a vegetarian.
You can see more quality graphics on my Blog