Animation Factory Essential Collection 3
Volume 11: Alphabets, Fire, Flags, Objects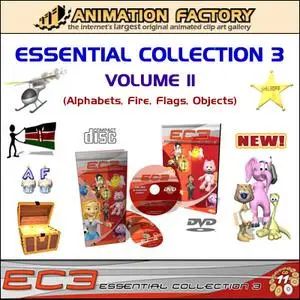 Over 300,000 exclusive Animation Factory animations packed on twelve CD-ROMs.
Includes everything from our Essential Collection 2 and PowerMedia Pro 2 cd collections, plus brand new content created over the past year.
All our popular categories, including business, education, people, religious, animals, creatures, flags, and more. There are no programs to install. Simply view the discs using an internet browser such as Internet Explorer.
Download
(File size: 548MB)
http://rapidshare.de/files/20519754/AF3V11.part01.rar
http://rapidshare.de/files/20522093/AF3V11.part02.rar
http://rapidshare.de/files/20524664/AF3V11.part03.rar
http://rapidshare.de/files/20527151/AF3V11.part04.rar
http://rapidshare.de/files/20529761/AF3V11.part05.rar
http://rapidshare.de/files/20532276/AF3V11.part06.rar
http://rapidshare.de/files/20534932/AF3V11.part07.rar
http://rapidshare.de/files/20537803/AF3V11.part08.rar
http://rapidshare.de/files/20540469/AF3V11.part09.rar
http://rapidshare.de/files/20543003/AF3V11.part10.rar
http://rapidshare.de/files/20545647/AF3V11.part11.rar
http://rapidshare.de/files/20547030/AF3V11.part12.rar