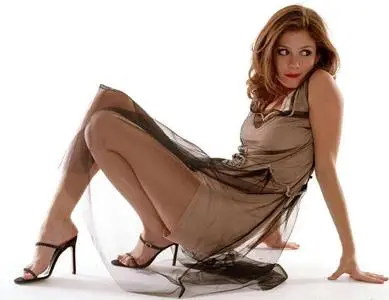 Anna Friel
11 JPG - 1200x1920 - 2 Mb
Anna Friel (born 12 July 1976) is an English actress born in Rochdale, Greater Manchester.
Friel's acting career took off when she played the role of Beth Jordache on the British Channel 4 soap opera, Brookside; she created a piece of British television history with British TV's first pre-watershed lesbian kiss. After leaving Brookside she appeared for a spell on Broadway in the play Closer.
Since then, she has appeared in films such as Rogue Trader opposite Ewan McGregor, David Leland's The Land Girls, which also starred Rachel Weisz and Catherine McCormack, All For Love with Richard E. Grant, and A Midsummer Night's Dream with Michelle Pfeiffer.
In November 2006 she was awarded an Honorary Doctorate by the University of Bolton for contributions to the performing arts.
You can see more quality graphics on my Blog