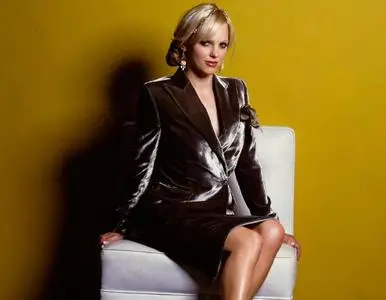 Anna Kay Faris Gallery
15 JPG - 1200x1600, 1200x1920 - 4,3 Mb
Anna Kay Faris (born November 29, 1976 in Baltimore, Maryland, USA) is an American actress, best known for her roles in the Scary Movie films as Cindy Campbell.
Faris, the daughter of Jack (of Scottish/Irish descent) and Karen (of German, English and French descent), grew up in Edmonds, Washington, north of Seattle. Her parents encouraged her to pursue acting when she was young and she gave her first professional acting performance at age 9 at the Seattle Repertory Theater. After attending Edmonds Woodway High School, she studied English literature at the University of Washington and lived for a time in London.
In 2004, Faris married actor Ben Indra, whom she met while working on Lovers Lane and had dated since 1999.
Film career
Her first significant film role was in the independent production Lovers Lane (1999). Her breakout role was the horror film parody Scary Movie (2000). The 5'5" Faris is a natural light brunette (as seen in the film "May"), but usually keeps her hair dyed blond. She dyed her hair black for the filming of Scary Movie.
Faris gained further popularity after becoming a recurring character in the final season of the popular American sitcom Friends. In 2005, she appeared in Just Friends with Ryan Reynolds and Amy Smart where she played a supporting role as a pop-diva singer named Samantha James. While the film received mixed reviews from critics, it gained a small cult-following, and many fans praised Faris for her performance.[citation needed] Faris starred with Uma Thurman and Luke Wilson in the feature film My Super Ex-Girlfriend, released on July 21, 2006. She will soon begin production on the comedy Kids in America, playing Topher Grace's twin sister[3], in addition to her upcoming films Mama's Boy with Jeff Daniels and Diane Keaton, and Smiley Face with Adam Brody and John Cho.