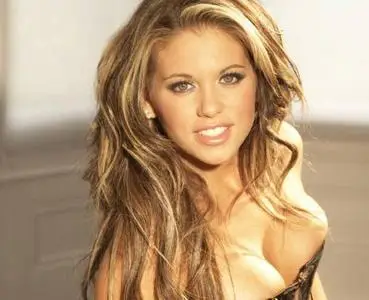 Bianca Gascoigne
4 JPG | 1200x1920 | 1,1 Mb
Bianca Gascoigne (born October/November 1987) is the step-daughter of footballer Paul Gascoigne. She is the daughter of his ex-wife Sheryl, and has one brother and one half-brother. Bianca first came to public attention when she talked about her experiences growing up in a house where her step-father Gascoigne was abusing her mother. These newspaper stories led to her and Gazza (Gascoigne's nickname) becoming estranged from each other to the point where he no longer acknowledges her as his daughter.
Most recently, Bianca has won ITV's reality TV show, Love Island, which is set in Fiji. She admitted on the show that she had had a breast enlargement in February 2006. While appearing on the show, during a night of heavy drinking Bianca took part in karaoke performimg a poor rendition of karaoke classic I Will Survive. The morning after Bianca revealed she regretted this, believing she had hurt her chances of pursuing a credible singing career after the show.