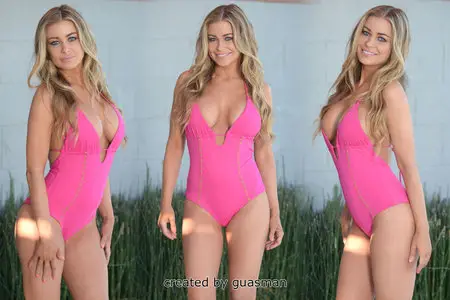 Carmen Electra - Albert Michael photoshoot September 18, 2012
29 JPG | 3200x4900 | 15,2 mb
American model, actress and TV personality
Carmen Electra (birth name Tara Leigh Patrick) was born on April 20, 1972 in Cincinnati, Ohio. She is an American model, television personality, actress and singer.
Her family is of Irish, German, and Native American (Cherokee) descent. She attended Princeton High School for four years in Sharonville, a suburb of Cincinnati.
She lived in Minneapolis, Minnesota and worked for Target Corporat
ion , before moving to Los Angeles in 1991. After moving to California she met the singer Prince (a Minneapolis native), who persuaded her to change her name to Carmen Electra. Soon after, she signed a recording contract with Paisley Park Records, Prince's company, marking the start of a short-lived singing career.