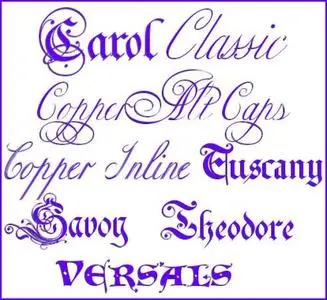 A selection of 37 fonts from the Classic Font Company
37 TrueType Fonts | 2,18 MB
Designer Tony Nash
"We are a small font foundry providing typefaces of the highest quality in three formats: Postscript Type-1, TrueType and Acorn Outline. The foundry was originally formed in 1988 to provide the Acorn computer community with classical designs. We have now expanded and can offer you these designs in whatever format you use".