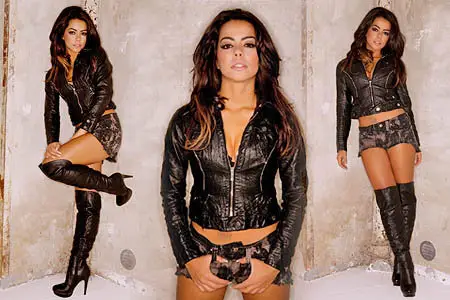 Fernanda Brandao - David Lox Photoshoot 2011
13 JPG | 1800x2800 | 21 mb
Brazilian singer known as Laava
Laava is the stage name of Brazilian singer Fernanda Brandao, born 1983.
In 2002 Fernanda released her single album, Wherever You Are (I Feel Love). Although her music originates from Germany, miss Brandao considers herself a Brazilian. Born on March 5th 1983 in Belo Horizonte (Minas Gerais) she grew up it in Rio de Janeiro. Already at the age of 4 years Fernanda danced with the Karneval in Rio and sang to Samba-folklore hits also. She came from an artist family. Her mother produced some successful Brazilian Pop Songs and her aunt and uncle are well-known singers in Brazil. Fernanda spent much of her childhood time in studios.
When Fernanda was nine years old, her mother fell in love with a German man and they moved to Hamburg. Since then she commuted back and forth between Brazil and Germany to dance. She also took up jazz, modern Dance, HipHop, ballet, as well as vocal lessons in Germany