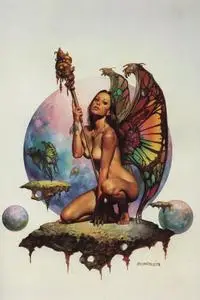 Boris Vallejo Mirage Series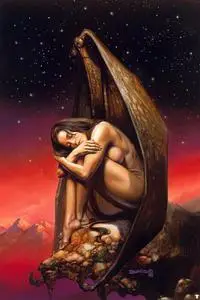 Boris Vallejo (born January 8, 1941) is a painter. He was born in Lima, Lima Province, Peru to a successful lawyer. Boris emigrated to the United States in 1964, where he currently resides.
Vallejo works almost exclusively in the fantasy and erotica genres. His hyper-representational paintings have graced the covers of dozens of science fiction paperbacks and are featured in a series of best-selling glossy calendars. Vallejo has also created posters for movies such as Barbarian Queen and National Lampoon's Vacation. He is currently married to fellow artist Julie Bell, whose style is very similar. He has two children from a previous marriage to artist and writer Doris Vallejo; his son Dorian Vallejo also has produced work in the fantasy genre.
Subjects of his paintings are typically gods, monsters, and/or well-muscled male or female barbarians engaged in battle. Some of his male figures were modeled by Vallejo himself, and many of his later female characters were modeled by his wife, whom he loves to paint. His latest works still retain heavy fantasy elements, but lean more towards the erotic rather than pure fantasy themes.
Download
Password :
www.AvaxHome.ru
more at
here