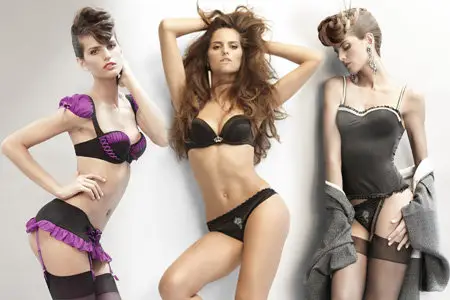 Izabel Goulart – Yamamay Autumn 2011 10th Anniversary Limited Edition
6 JPG | up to 2700x3400 | 17,4 mb
Brazilian model from São Carlos, São Paulo
Maria Izabel Goulart Dourado (born October 23, 1984), better known as Izabel Goulart, is a Brazilian model. She is best known as one of the Victoria's Secret Angels from 2005 to 2008 and for her work with Armani Exchange.
Goulart was born on October 23, 1984 in São Carlos, São Paulo, Brazil. She is of Italian and French descent and has four brothers and one sister. Goulart once said "the hardest part about being an Angel is I spend time away from my mom's food and away from my home with my five brothers and sister." School was a particularly rough time for Goulart, as she was made fun of for her skinny build, and was even called names such as "giraffe".