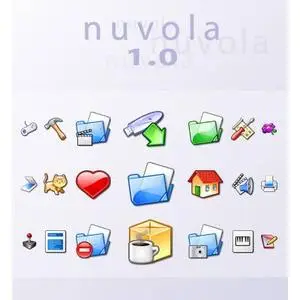 GPL | PNG format | 15,5 MB
Nuvola is a fantastic iconset under the GPL licence.
Icons are saved in lossless PNG format, in sizes:
- 16x16
- 22x22
- 32x32
- 48x48
- 64x64
- 128x128
Icons where designed using Adobe Illustrator, and then exported to PNG format.
Icons shadows and minor corrections were done using Adobe Photoshop.
Kiconedit was used to correct some 16x16 and 22x22 icons.
DOWNLOAD: