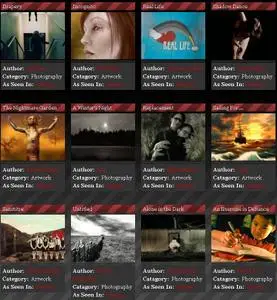 PhireBrush Best of 2005 Magazine
PhireBrush Best of 2005 Magazine | 1 Issues | JPGs | 25.2 Mb
Graphic, Motion design,Photography,Drawings,Illustrations,Poems
What is Phirebrush (pronounced: fire-brush)? Well, we in short, we are an online magazine (art group if you want) that displays user submissions in monthly issues. These submissions showcase visitor submitted artwork, photography, music, desktop wallpapers and writings of various styles. Unlike most art groups and e-zines, we let ANYONE submit, trying to showcase both the famous and beginners, giving everyone a voice and a chance in the spotlight.
This is the first time we've offered such a look back but since the participation has been tremendous this year, we figured why not start a new yearly tradition and take a look back at the year that was. So,
we compiled this list of the 60 best (of over 3,000 submissions)
that our 2005 releases had to offer.