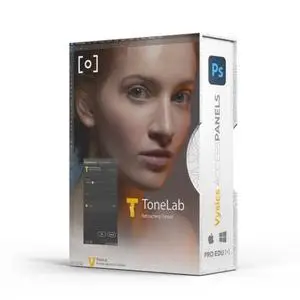 PROEDU - ToneLab for Photoshop | 1.45 MB

ToneLab is an advanced Photoshop Plugin from Vysics that improves a brand new approach to film grain in Photoshop. This is a brand new release from PRO EDU, and is only available at PROEDU.com

ToneLab is a toolset engineered by senior retoucher and instructor Sef McCullough to give photographers and retouchers tools to more efficient workflows for portraiture, products, and commercial images that need to correct tones and colors in their images, heal imperfections in skins and surfaces, and generally get dodge and burn quality results in a fraction of the time.
ToneLab is available for purchase as a stand-alone plugin or FREE in the PRO PLAN.
ToneLab is compatible with Apple (non-Silicon) and Windows-based versions of Photoshop CC.
ToneLab is NOT currently compatible with Apple Silicon M1, M1 Pro, M1 Pro Max computers. We anticipate a Spring 2022 launch for the M1 Silicon processor.
All version updates to ToneLab, including the M1 update, will be free for all users who purchased a stand-alone license to ToneLab, EdgeLab, GrainLab, and the Vysics Suite Bundle.
The Vysics™ Suite is a Bundle that includes every available access panel and workspace and comes with lifetime updates. Pay once and own forever for EdgeLab, ToneLab, GrainLab access panels for Adobe Photoshop. Download today or join the PRO PLAN and get the Vysics access panels included in your membership.
More info -
https://proedu.com/products/tone-lab-vysics-photoshop-plugin-access-panel