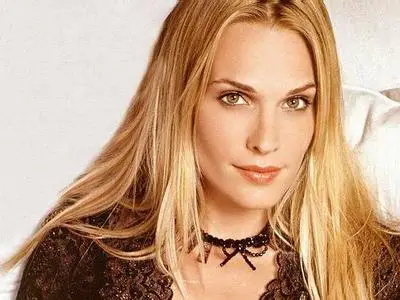 Superbabes : Molly Sims
43 JPG | 600x914…2665x900 | 5,5MB
Molly Sims (born May 25, 1973 in Memphis, Tennessee) is an American supermodel and actress. Born to Jim and Dottie Sims, she was raised in Murray, Kentucky. Sims enrolled in Vanderbilt University for two years studying Pre-Law, but dropped out in 1993 to pursue a career in modeling. She appeared in the Sports Illustrated Swimsuit Issue in 2000, 2001, and 2006 as well as MTV's House of Style. In the 2006 issue of Sports Illustrated Swimsuit she appeared in a photo wearing an extremely skimpy bikini worth 30 million dollars that was made of diamonds that just barely covered her private parts. She is a Cover girl model. She also appears as Delinda Deline in the series Las Vegas. She just recently got out of a six-year relationship. She has said publicly that they were at the point in the relationship where it was time to get married or go their separate ways.
View all of my previous posts