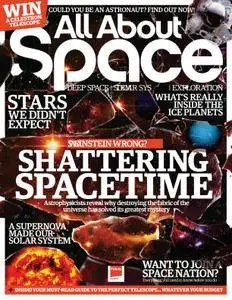 All About Space - November 2017
English | 100 pages | True PDF | 41.7 MB
WAS EINSTEIN WRONG? - SPACETIME SHATTERING - Astrophysicists reveal why destroying the fabric of the universe has solved its greatest mystery.
A SUPERNOVA MADE OUR SOLAR SYSTEM.
WANT TO JOIN A SPACE NATION - Everything you need to know before you do..
WHAT'S REALLY INSIDE THE ICE PLANETS.
STARS - WE DIDN'T EXPECT & MORE….