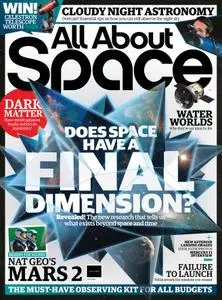 All About Space – December 2018
English | 100 pages | True PDF | 22.1 MB
DOES SPACE HAVE A FINAL DIMENSION?
"Curiouser and curiouser!" cried Alice. In Lewis Carroll's surreal Victorian story the eponymous character goes on adventures in Wonderland. There she meets a cast of quirky characters in a world that's so alien it defies belief and common sense. To reach this otherworldly place she disappears down a rabbit
hole and into another dimension. As wonderful and wacky as Alice in Wonderland is, some physicists believe something similar might be at play in our universe.