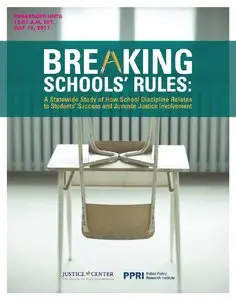 Breaking Schools Rules
English | 121 Pages | PDF | 2 MB
A study of this magnitude, on a topic of significance both in Texas and nationwide, is possible only with the help and support of many people and organizations. It is impossible to list each person who contributed considerable time, thought, and resources to make this report of value to policymakers and practitioners. Several individuals, however, made such out sized contributions that they deserve special mention here.