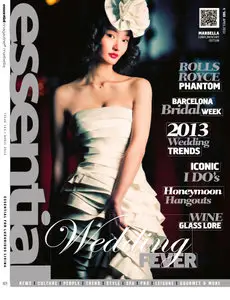 Essential Marbella - April 2013
English | HQ PDF | 156 pages | 127 MB
Essential Marbella is a monthly glossy magazine with refreshing, lively and informative content about all aspects of life. Complies articles on decor, glamour and fashion, films, music, sport, health and beauty, travel and getaways, food and wine, local enterprises and personality interviews and profiles including international celebrities.
Welcome to My Blog!
If the link is dead, write in comments or send private messageNo Mirrors, Please