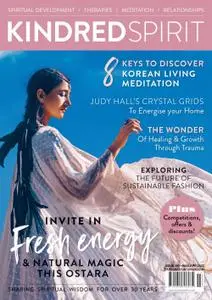 Kindred Spirit – February 2022
English | 102 pages | PDF | 83.4 MB
Kindred Spirit has been the UK's go-to guide to spiritual and compassionate living for 30 years. It combines ancient wisdom with practical advice from contemporary teachers and authors. The magazine showcases new healing modalities, shares insightful interviews with the leading lights of the MBS world, and reports investigations and the latest discoveries in the field of spirituality, well-being and the inner workings of the human mind. KS is a source of information, inspiration and contemplation.