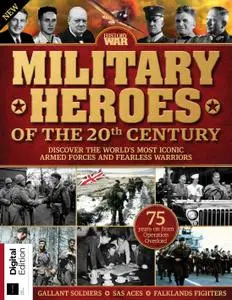 Military Heroes of the 20th Century – April 2019
English | 150 pages | True PDF | 187.9 MB
The 20th century saw some of the largest, most technically advanced conflicts the world had yet experienced. Discover the true military heroes that fought in its wars and why they're deserving of the ultimate accolades. You'll meet winners of the Medal of Honor and the Victoria Cross, explore the beginnings of special forces, and learn about the resistance fighters and defenders who gave everything to protect their homes. From the man who took on five tanks to the volunteer who infiltrated Auschwitz, meet the ultimate heroes of war's most turbulent century.