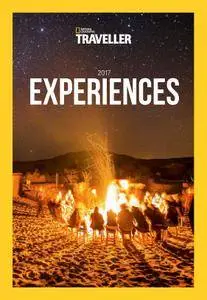 National Geographic Traveller UK - June 2017
English | 76 pages | True PDF | 26.9 MB
The Experiences guide is dedicated to those trips that are about more than a simple change of scenery. For today's traveller, it's not enough to merely be a tourist. People want experiences — to do something that sounds impressive, will stand out in the memory and will simultaneously scratch several long-held itches. This could mean learning a new skill, testing yourself physically or simply being in the presence of something truly remarkable. Our guide features 76 pages of ideas, from chasing tree frogs in Colombia to freediving with the sharks and rays of Komodo Island.