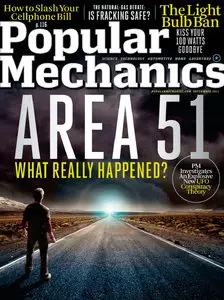 Popular Mechanics - September 2011
English | PDF | 159 pages | 54.15 MB
Popular Mechanics is for people who have a passion to know how things work. It's about how the latest advances in science and technology will impact your home, your car, consumer electronics, computers, even your health. Popular Mechanics - answers for curious minds. Who Reads Popular Mechanics* The Popular Mechanics reader is curious. The reader is driven to explore, become knowledgeable and actively participate in a wide variety of interests, making him today's Go-to Guy that Main Street America goes to for advice.
Download
No Mirror(s) Please!