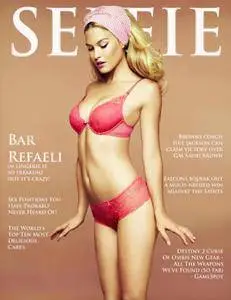 Selfie Magazine - December 2017
English | 88 pages | True PDF | 16.3 MB
Bar Refaeli in lingerie is so freaking hot it's crazy!
Gosh, I'm pretty sure this is not a big deal for you guys and gals but.. I've been waiting for this moment for months!! We've finally found high quality photos of Bar Refaeli doing what she probably does best (looking like a supernova of hotness) while posing for the 2017 lingerie collection from Passionata. I guess that's a good reason to be really excited, right?