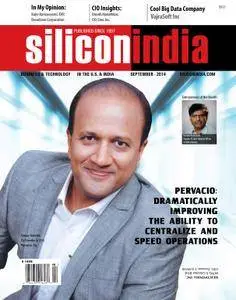 Siliconindia US Edition - September 2014
English | 48 pages | True PDF | 10.9 MB
Consumers today are fascinated by their smartphones and tablets. Therefore, it should not be a surprise that more and more employees prefer to use their devices at work. The pressure to develop and deploy a bring-your-own-device (BYOD) policy is highly prominent and coming from every direction, including the top management. Managing devices in a BYOD environment is no simple task, and there has to be something like the right mobile device management (MDM) product, as a key component in making it work. Therefore, the current fast-paced evolution of Mobile devices calls for reforms and new strategies for the mobile device management needs of organization at every point. Read on to find more about how Pervacio, a Kirkland, WA based firm tackles the situation.