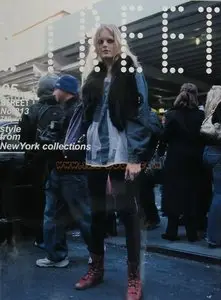 Street June 2009
JPG | 80 pages | Japanese | 27 MB
Japanese: ストリート
field: apparel
style: street
market: men, women, 10s, 20s
region: Japan
frequency: monthly
Magazine for European and US street fashion
A sister publication Shoich Aoki's FRUiTS, STREET focuses on European and American street fashion, especially New York and London.
Thanks to his books FRUITS and FRESH FRUITS, Shoichi Aoki is now known worldwide.
Aoki first started documenting street fashion in London in the mid 80's. "I taught myself how to take photographs from books. At the time Japanese fashion wasn't free at all. The normal street fashion in the UK was free and really cool."
STREET is published by Street Henshushitsu, which also publishes Fruits and TUNE.
NO Mirrors Pls