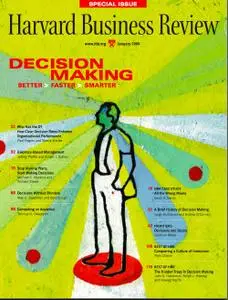 Harvard Business Review - Jan to June 2006 Editions | PDF/ZIP
Jan - 9.9MB | Fev - 11.7MB | Mar - 12.6MB | Apr - 3.5MB | May - 25.2MB | Jun - 20.1MB
Around 100 pages each
Harvard Business Review brings you management ideas and insights, research results, and first-person accounts of real problems and solutions from the world of business. Find out about new trends before the herd. Learn new techniques for getting the most from people. Forge company strategies. Set agendas for thought and action. Shape management practice. Give solid advice and solutions. Stimulate innovation. Lead!
http://rapidshare.de/files/23350768/we_all_love_business1.zip
http://rapidshare.de/files/23352470/we_all_love_business2.zip
http://rapidshare.de/files/23353611/we_all_love_business3.zip
http://rapidshare.de/files/23354093/we_all_love_business4.zip
http://rapidshare.de/files/23358567/we_all_love_business5.zip
http://rapidshare.de/files/23362590/we_all_love_business6.zip
no password