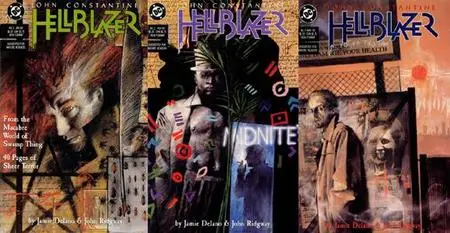 Jamie Delano, John Ridgway, Hellblazer Comics No. 1-3
Vertigo Comics | 1988 | English | CBR | 56.89 Mb
Hellblazer is a comic book series published by the Vertigo imprint of DC Comics, which features the central character John Constantine. It has been ongoing since January 1988.
Publisher Vertigo imprint of DC Comics
Schedule Monthly
Format Ongoing
Publication dates 1988–Present
Number of issues 215 plus two specials, one annual, one graphic novel and four miniseries as of 2006
Main character(s) John Constantine
Creative team as of 2006
Writer(s)
Denise Mina
Artist(s)
Leonardo Manco
Colourist(s)
Lee Loughridge
Creator(s)
Jamie Delano
John Ridgway
Enjoy!
Rapidshare