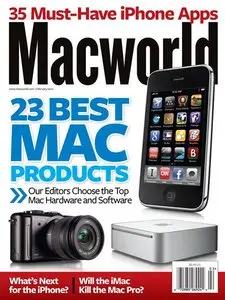 Macworld - February 2010
PDF | 113 pages | 44.9 Mb | English
Macworld, the most widely-read Macintosh magazine, has won a myriad of editorial and design awards over the years. Macworld combines objective product testing with years of market experience to give readers the perspective, advice, and inspiration to get the most of their Mac. Each issue is loaded with authoritative product reviews, expert hints and tips, in depth feature articles and more!
Preview images: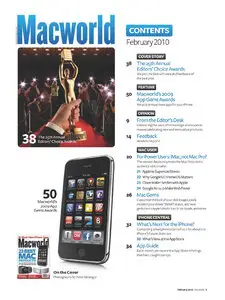 Download links:
depositfiles.com
hotfile.com
rapidshare.com
Previous issues:
Macworld - January 2010 (36.3 MB)
Macworld - August 2009 (31.7 MB)