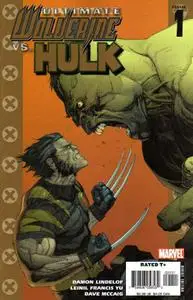 Ultimate Wolverine vs Hulk # 1 (2006)

8.23MB | CBR | Writer: Damon Lindelof (The creator of "Lost")

unbreakable bones??? ha!
1st issue of a 6-issue miniseries

download from rapidshare:
http://rapidshare.de/files/24884933/UltmtWolverineVsHulk01.rar
You are welcome to download From OxyShare:
http://www.oxyshare.com/get/14...ltmtWolverineVsHulk01.rar.html
BTW
if you like it, you must check the
Ultimates V2
, everything started here.