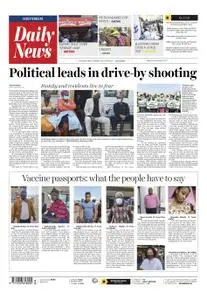 Daily News – 15 September 2021
English | 16 pages | True PDF | 27.2 MB
The Daily News is a newspaper tailor-made for the time challenged, rush hour reader who wants accessible news conveniently packaged for easy consumption. As a widely read English daily newspaper in the KwaZulu-Natal province, it is fiercely independent in covering the news. It is bold in its presentation and offers popular platforms to constantly interact with readers.