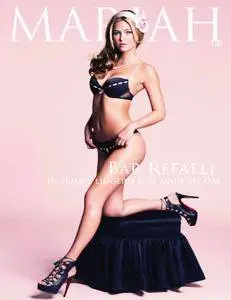 Mariah UK - January 2018
English | 30 pages | True PDF | 7.0 MB
If she would make a new incredible photoshoot everyday she will probably be here more often than we are but well, she has other things to do too and we'll have to settle with what we have. Bar is the image of Passionata lingerie and since they decided to release a new collection it was time to make a new phootoshoot with it.
So, here we have Bar Refaeli showing off her delightful body in some skimpy lingerie items for the 2010 Passionata lingerie collection.