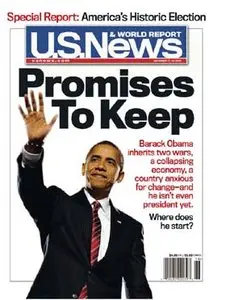 US News & World Report November 17 2008
PDF | English | 12 MB
U.S. News & World Report is an influential weekly American newsmagazine published in Washington, D.C.. Along with Time and Newsweek, it is a leading news weekly, but focuses more on political, economic, health and education stories. It is particularly well known for its ranking system and annual reports on American colleges, graduate schools and hospitals.