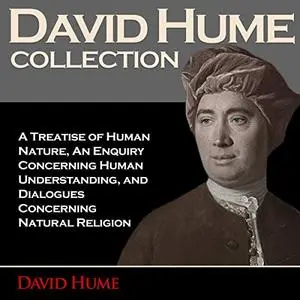 David Hume Collection: A Treatise of Human Nature, An Enquiry Concerning Human Understanding, and Dialogues Concerning Natural Religion [Audiobook]
English | August 07, 2020 | ASIN: B08FCPY6P5 | MP3@64 kbps | 29h 23m | 807 MB
Author: David Hume | Narrator: Gregory T. Luzitano
Explore the ideas and legacy of one of the 18th century's most influential minds.
Do you want to discover more about the reality around you, and your place in it? Are you interested in uncovering the classical contributions to philosophy made by David Hume? Or do you want to understand why his work shaped the course of modern philosophy? Then keep reading.
Inside this brilliant three-in-one book collection, you'll uncover a wealth of philosophical insights about truth, faith, and the universe around us. Drawing on the arguments and musings of the famed philosopher David Hume, this book reveals his ideas on the questions that define our very existence.
Inside this collection, you'll discover:
A Treatise of Human Nature, revered as one of the most influential works in philosophy and credited as a fundamental part of philosophical ideas including empiricism, scepticism, and naturalism.
An Enquiry Concerning Human Understanding, a succinct, profound, and impactful adaptation of Hume's earlier work, explaining his ideas in a more easily-digestible way.
Dialogues Concerning Natural Religion, a thought-provoking discussion on the nature and properties of God, told through the perspectives of three debating characters.
Brought to life in this collection for a modern audience, David Hume's work has stood the test of time to resonate with people across the ages. Whether you're searching for answers, or if you want to unveil the history behind much of modern-day naturalism and empiricism, then this book is a must-listen.