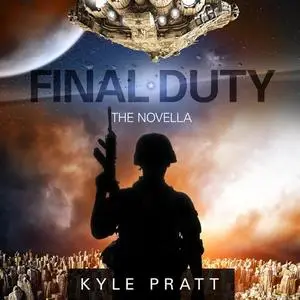 «Final Duty» by Kyle Pratt
English | MP3@192 kbps | 1h 38m | 135.4 MB
Twenty years after the death of her father during the Battle of Altair, Lieutenant Amy Palmer returns to the system as an officer aboard the reconnaissance ship Mirage. Almost immediately disaster strikes and Amy, along with the crew of the Mirage, must face the possibility of performing their final duties.
Final Duty is available as an ebook and as an audiobook with voice actors, Erin Mallon and Michael Braun of Brick Shop Audio.