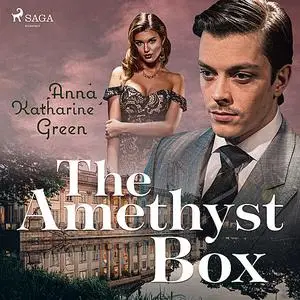 «The Amethyst Box» by Anna Katharine Green
English | MP3@192 kbps | 2h 50m | 233.7 MB
On the night before his wedding, Sinclair finds that his precious amethyst box containing a tiny flask of deadly poison is missing. And he knows it can only have been taken by either of two people: his soon-to-be wife or her cousin. Together with his friend Mr. Worthington, he must find who stole the poison and stop them before they use it. `The Amethyst Box' (1905) is a short story by American crime writer Anna Katharine Green; a suspenseful "whodunit" with a dash of romance, which concludes thoroughly unexpectedly.
Anna Katharine Green (1846-1935) was an American poet and novelist. She is best known for her novel `The Leavenworth Case' (1878) with which she became one of the first American writers of detective fiction. Agatha Christie cited Green as an influence on her own writing.