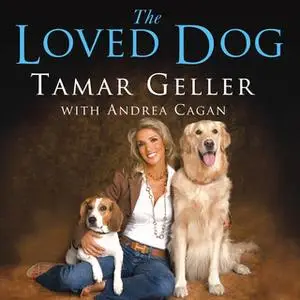 «The Loved Dog: The Playful, Nonaggressive Way to Teach Your Dog Good Behavior» by Tamar Geller,Andrea Cagan
English | ISBN: 9781400174393 | MP3@64 kbps | 5h 37m | 154.4 MB
More than fifteen years ago, Tamar Geller began her
career as a dog trainer by observing a scientific study
of wolves in the wild. She realized that the
socialization and parenting techniques they used to
raise their cubs were rooted in bonding,
communication, and play-not in aggression,
dominance, or punishment. If people used these
techniques when training their dogs, she realized,
there would be no need for prong collars, choke
chains, or any kind of physical or verbal aggression.
She realized we can make it "fun" for our dogs to
listen to us and behave as we want them to.
Tamar went on to train the dogs of many celebrities,
including Oprah Winfrey, Ben Affleck, Courteney Cox-Arquette, Nicollette Sheridan, Owen Wilson, the
Osbournes, and others. Her nonaggressive methods
are so revolutionary that the Humane Society of the
United States approached her to be a consultant, and
she now teaches animal behavior at Pepperdine
University.
In The Loved Dog, Tamar shows anyone how to
childproof a dog, teach him vocabulary, use treats the
right way, play "tug of war" to build trust, make it fun
for him to come when called, teach him not to jump on
people, and much more-using only playful bonding
and positive reinforcement.