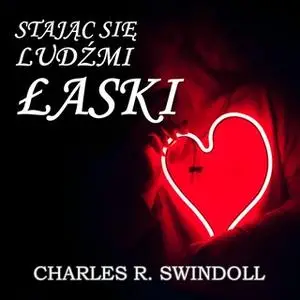 «Wezwanie do życia w czystości - cz.17» by Charles R. Swindoll
Polski | ISBN: 0408311114506 | MP3@64 kbps | 55 min | 25.6 MB
Wiara (nasze przekonania) i czyny (nasze postępowanie) zawsze idą w parze - i zawsze w tej kolejności. To, co robimy, wypływa z tego, w co wierzymy (jakie mamy wyobrażenia i przekonania o Bogu, o sobie samych i o innych ludziach).
Niektórzy może będą twierdzić, że to, jak żyjemy, nie jest tak ważne jak to, w co wierzymy. Inni zasugerowaliby, że osobiste przekonania z pewnością nie są ważniejsze niż nasze codzienne postępowanie.
Prawda jest jednak taka, że wiara bez uczynków to fałsz i obłuda, a uczynki bez wiary to zamęt i niepewność.
Apostoł Paweł pomaga nam zachować w tej kwestii zdrową równowagę. Swój list do Efezjan podzielił równo na dwie części, w pierwszej kładąc fundament prawdy i wiary, a w drugiej skupiając się na praktycznym wymiarze życia chrześcijańskiego.