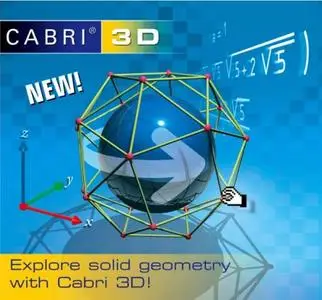 Cabri 3D v2 | 19.2 + 40.9 Mb
A simple and comprehensive software for understanding 3D in the classroom by using direct manipulation.
With Cabri 3D v2, teachers will come to see geometry in space from a new angle: thanks to the Replay construction function, you may revise the various stages of your pupil's investigations. Until now three-dimensional geometry was difficult to teach – the complexity of designs in perspective, models that are difficult and time-consuming to construct… Cabri 3D is the only program that enables you to alleviate these construction difficulties and that also contains the benefits of interactive geometry.